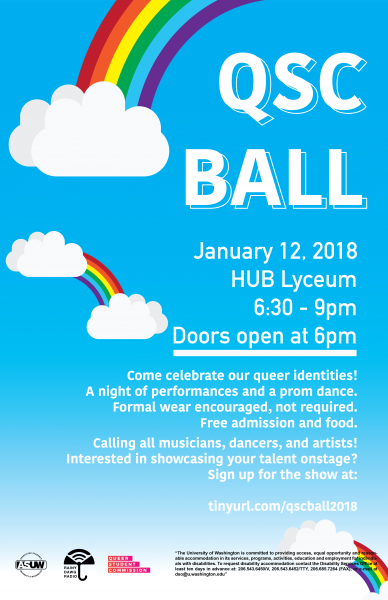 Thank you all so much for coming to the QSC Ball! 
All information and updates are on the Facebook page. Thank you for coming to see our performers, thank you for getting our dance going (and sending all those music requests!), and we hoped you and your friends all had fun! We'll see you again next year. QSC programming will resume shortly.
Welcome!
The Queer Student Commission aims to bring equity and justice for queer students on campus. As part of the Associated Students of the University of Washington, we bring queer-focused programs, events, and services throughout the school year.