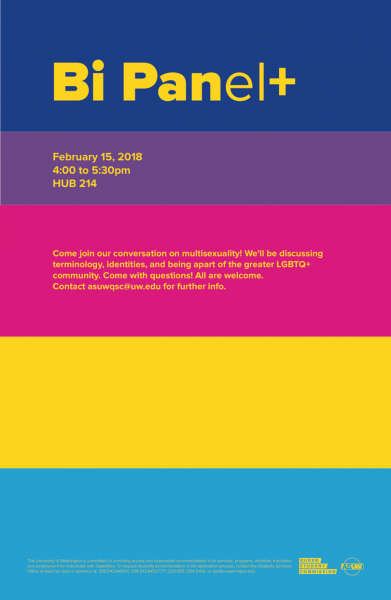 Come join Bi Panel+, a conversation on multisexuality! 
We'll be discussing terminology, identities, and being apart of the greater LGBTQ+ community as people who identify as bisexual/pansexual/multisexual. Please come with questions! All are welcome. Contact asuwqsc@uw.edu for further info.
Welcome!
The Queer Student Commission aims to bring equity and justice for queer students on campus. As part of the Associated Students of the University of Washington, we bring queer-focused programs, events, and services throughout the school year.