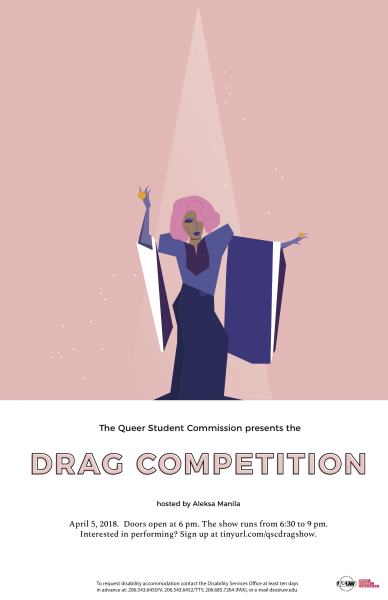 We're proud to announce the 2018 annual Drag Competition!
Stop by for a night of some amazing drag performances, as hosted by Seattle's own Aleksa Manila!  This event is free, open to public, with food and refreshments available to all. Come on out and bring your friends! More info, including directions and accessibility, is available on the Facebook page.
Sign up to be a drag performer here!
About
The Queer Student Commission aims to bring equity and justice for queer students on campus. As part of the Associated Students of the University of Washington, we bring queer-focused programs, events, and services throughout the school year. 
Sign up to be a freelance volunteer
Visit the QSC in office