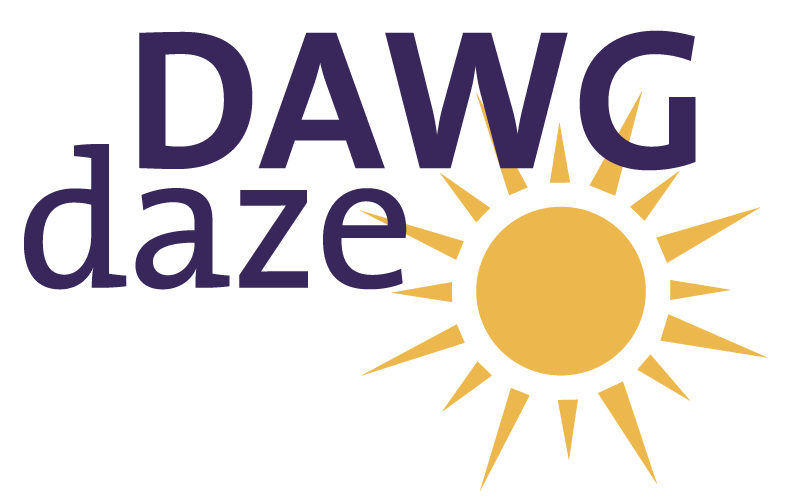 The QSC will be present at this year's Dawg Daze!
First, stop by one of the Q Center's Open House & Info Sessions! Come and learn about the Q Center, the staff, what they do, and all the resources and services they offer. The QSC will be present as well, and will be a giving similar rundown of who we are and what we're planning for the year. It'll take place on the 26th and 27th, with two sessions running on both dates from 11 am to 12 pm and 2 to 3 pm. At the end of the later sessions, they'll be games and mingling from 3 to 5 PM.  
Second, catch us at the ASUW Open House! From the QSC to the Student Senate to the Women's Action Commission, all of our offices will be open and our staff on hand for anyone interested in learning about (and getting involved) with our student government. It's happening on the 26th from 3 to 5 pm, in HUB 121 and 131.
And at the end of the week, definitely make time to visit us while we table and give out free condoms at the Welcome Luncheon, as hosted by the Q Center. There will be free lunch, an awesome keynote speech from Nikkita Oliver, a photo booth, and a bunch of on-campus and off-campus organizations doing tabling and outreach.  The Intellectual House will be hosting the Welcome Luncheon on the 29th from 11:30 am to 1 pm.
Welcome!
The Queer Student Commission aims to bring equity and justice for queer students on campus. As part of the Associated Students of the University of Washington, we bring queer-focused programs, events, and services throughout the school year. 
This site is currently under revamp. We'll be fully updated shortly!