The Queer Student Commission is lead by the Director, who oversees the organization as a whole. Our Programming Intern drives our event planning, while our Social Media & Outreach Intern manages our social media pages and helps shape our marketing. Our Legislative Intern works to make campus policy equitable for queer students, while our Administrative Intern acts as our secretary, historian, researcher, and assistant.
Together, we're excited to be your QSC team! Read more about us below:
Joshua, Director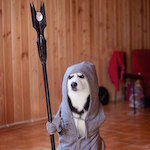 Hey everyone! I'm Joshua, and I'm the director of the QSC this year! I help lead the QSC through its mission of fostering queer-positive activism, promoting community engagement, and making sure our voices are heard at the UW. I'm a student studying governance and politics, and I'm really into social justice. I'm also getting back into poetry, and am always down for new music suggestions. My pronouns are he/him/his. Feel free to come by my office whenever you need! My doors are open for you. You can also reach me by email at asuwqsc@uw.edu.
Taylor, Programming Intern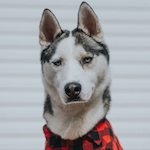 Hey everybody! My name is Taylor and I am a sophomore studying Aeronautics and Astronautics. I am so excited to work with the QSC this year to make UW feel like home for all of our queer students on campus. I am passionate about Game of Thrones, yogurt covered pretzels, the color blue, Scooby Doo, and thinking about outer space. I am also an avid fan of Disney Channel Original movies and am always open and eager to discuss them. My pronouns are she/her/hers and I am a frequent visitor of the Q Center so please feel free to say hi!
Wendy, Social Media & Outreach Intern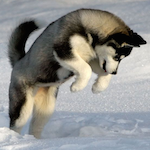 Hi y'all! My name is Wendy and I'm a sophomore studying Gender, Women and Sexuality Studies and American Ethnic Studies (I know it's a mouth full). I'm excited to be a part of this amazing team that helps make campus a safer and happier place for all. I love American Horror Story, Game of Thrones, dogs, cats, animals in general, fried rice, and I do speak fluent sarcasm. I use she/her pronouns and I roam campus daily (literally) so please say hi.
Em, Legislative Intern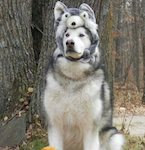 Hello guys, gals, and nonbinary pals! I'm Em, this year's Legislative Intern for the QSC. I'm excited to do my part in making our campus safer, more inclusive, and protecting our most vulnerable. I'm a freshman studying Design, and I like video games, art, protesting with the ISO, cosplay, and bubble tea. I use they/them/themself pronouns, and I identify as nonbinary/agender/"genderfuck" and bisexual. If you have any questions about me or what we can do to make campus legislation safer or more inclusive, email asuwqsc@uw.edu!
Meena, Administrative Intern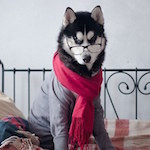 Hey everyone! I'm Meena, and I use she/her/hers pronouns. I'm the newest intern for the QSC. I'm a Freshman at the UW and I'm really excited to be working with this amazing team this year to help make UW a better and safer space for LGBTQ+ students. The things I love most in life are cheesy romantic comedies, Michael Jackson, and trying weird flavors of ice cream. My career aspirations are basically to either make films centering around LGBTQ+ narratives or to work in public policy in some capacity.